We're not having much luck with our 15's are we? Last time if was the 9-month old lights at Rheola that came down just in time for our first '15' only to then move down to Ynysygerwyn for their holidays.
This time there's lights on the back road at the Leisure Centre end where they are building a new health centre. Whilst we could easily knock up a replacement that starts just down the road from the lights and finishes somewhere by McDonalds (we've had a course there before) I've decided to run a '13' that starts near the roadworks and simply goes down the Back Road, turns at Groundhog and comes back to finish opposite the start.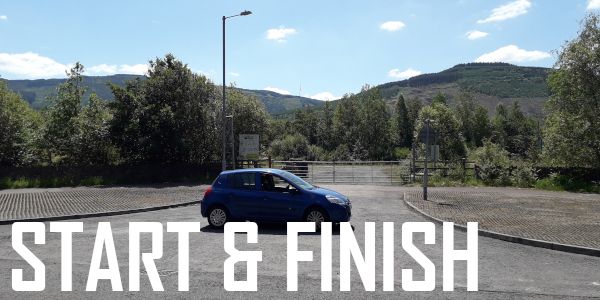 TBH I'm fed up of putting signs out and this course keeps that down to a minimum, gives us a break from the DC, avoids the Ynysygerwen 'T' junction and avoids passing the McDonalds junction. Obviously, riders need to be covering their brakes when passing the Resolven junction and take every possible care at the turn.
Anyway, there it is. It's something different and I hope you like it.
The ride to the start is 3.2 miles or 15 mins at a 13mph plod
_______________
"To be without some of the things you want is an indispensable part of happiness" - Bertrand Russell
« Last edit by
Alfie
on Thu Jul 04, 2019 8:20 pm. »